Meet our dynamic leadership team, driving our organization forward with expertise and passion.
We are proud to have a team of talented and experienced leaders who have a passion for success. Our leadership team is committed to driving innovative ideas that create long-term value to our organization. We invite you to learn more about our leadership team, their backgrounds, expertise, and their vision for the future. By getting to know our leadership team, we are confident you will see why they are the driving force behind NYSACCME's success.
Scott M. Schmidt, CFSP, D-ABMDI
President | Orleans County
Scott became a licensed NY State Funeral Director in 1984 and soon after took a part-time job as a Pathologist Assistant with Dr. Ruth Barrett at the former Arnold Gregory Memorial Hospital in Albion, NY. Eventually, he started assisting Dr. Okay at Medina Memorial Hospital, until choosing to run in 1989 for the Office of Orleans County Coroner. Scott was appointed by the County Legislature in 1997 to Chief Coroner, and has continually held this position to date. He joined NYSACCME shortly after being sworn into Office in January of 2000. He has been active in NYSACCME, and has attended every Educational Conference – with the exception of a loss in his immediate family, the events of 9/11/01, following a personal serious illness in 2017, and scheduling conflict in 2018. He is currently, the longest serving President of NYSACCME, and was instrumental in the passage of the Minimum Training for Newly Elected or Appointed County Coroners legislation in 2017. He is a member of the Region 2 DMORT Team under the U.S. Dept. of HHS, and served as a Federal Training Officer from 2003-2018. He transferred to the DMORT VIC – a specialty team in the National Disaster Medical System, which interviews the families of victims of Mass Fatality Incidents. Scott has served as a Subject Matter Expert on the NYS Dept. of Emergency Management Office Working Group, and assisted in writing the "Mass Fatality Planning Guidance Document" – for use across New York State counties – writing such documents that includes the County Emergency Plan of Operation.
He continues to work full-time as a Funeral Director with Mitchell Family Funeral Homes based in Albion, NY and is the manager of Bates, Wallace & Heath Funeral Home in Middleport, NY.
In his spare time, Scott serves as Organist and Music Minister at Barre Center Presbyterian Church and Albion First Presbyterian Church. He lives in Medina, NY – has two daughters: Hayley and Danielle, as well as a Bernese Mountain Dog, Newfoundland, Chihuahua, cat and two chinchillas.
Dedicated Team
Best Engineers
24/7 Supports
Robert F. Waltman, D-ABMDI
1st Vice President | Livingston County
Robert is lifelong resident of Dansville, NY, a graduate of Dansville Central School, Herkimer County Community College with an A.A.S. Degree, and Simmons School of Mortuary Science in Syracuse, NY. Rob has been a licensed Funeral Director since October 1983. In 1993 he sought the position of Livingston County Coroner and has been serving since January 1, 1994. Rob joined NYSACCME in 1995 and was appointed to the Board of Directors in 2000, where he has continued to serve. He is also an accredited Medico-Legal Death Investigator.
Rob is a self-employed Funeral Director working in numerous funeral homes in the area. He is very active in the community. He has been an active member of the Union Hose Co No. 1 of the Dansville Fire Department for 40 years, having served in numerous positions including Department Fire Chief, in 2003-2005, and as a former Emergency Medical Technician He is a member and has served as Deacon for the Dansville Presbyterian Church. Rob served as commander of the Sons of the American squadron #87 of the Daniel Goho American Legion Post #87. He is active in the past commanders club where he also serves as chaplain.
2nd Vice President | Rensselaer County
Secretary / Treasurer | Oswego County
Richard received his B.S. degree from Upper Iowa University in 1977 and attended Palmer College of Chiropractic graduating Summa Cum Laude in 1980.
He received several post graduates degrees – Diplomate of American Board of Chiropractic Orthopedics and a Diplomate of the American College of Forensic Professionals.
Oswego Town Councilman for the past 8 years and just started another 4 year term
He has been a Deputy Coroner in Oswego County for 23 years and Senior Deputy Coroner for the past year.
He and his wife Angela live on Black Sheep Farm in the Town of Oswego.
Robert Lemieux
Washington County Coroner
I am a native "Adirondacker", growing up in Long Lake, NY.  My wife, Linda, and I have 2 grown daughters:  Jamie, and Jennifer.  We have 3 grandchildren: Isabella, Kyler, and Davie.  I retired from the South Glens Falls, New York School District, where I served as an Elementary School Principal.
I currently work for a local funeral home.  I earned my Bachelor of Science degree from SUNY Potsdam, and a Master of Science Degree from the College of Saint Rose.  My certifications include:  School Administrator and Supervisor Certifications.
I completed the Municipal Police Basic Course for Police Officers (1983), as well as an EMT for over 30 years.  In addition, I am a member of the Argyle Fire Department for 20+ years, and over 40 years in Fire Service.  I am a Lead Educator in the County's Juvenile Fire Program, and a member of the Washington County Fire Advisory Board.  I was accredited as a Medico-legal death investigator by NYSACCME in March of 2019.
As a family, we go camping every summer and love to go to Pennsylvania for the " Mud Auctions " in March of each year.  I love to Cross Country Ski, and snowshoe, but most of all, we enjoy spending time with our family.
Margaret E. Luck, D-ABMDI/Coroner
Fulton County
Elected, Fulton County Coroner 1981-present
Nathan Littauer Hospital Lifeline Manager 1980-present
Autopsy Assistant 2000-present
Diplomat American Board of Medicolegal Death Investigations
(St. Lewis University School of Medicine) 2005-present
Board Member of NYSACCME 2005-present
Board Member of International Association Coroners & Medical
Examiners (IAC&ME) 2016-present
NYSACCME Member 1982-present
Fulton County Traffic Safety Board 1995-present, Acting Chair
Fulton County Emergency Medical Service Board 1999-present
Fulton County Child Abuse Investigation Team 1999-present
Hamilton, Fulton, Montgomery County Critical Incident Debriefing
Paul L. Marra III
Albany County
Brian P. May
Steuben County
Roger Schenone, DO
Chemung County
Education: B.S., magna cum laude, Life Sciences, New York Institute of Technology – 1979
Doctor of Osteopathic Medicine, New York Institute of Technology – College of
Osteopathic Medicine – 1983
Resident and Chief Resident, Internal Medicine, Baptist Medical Center of New
York – 7/1/1984 – 6/30/1988
Certifications: Internal Medicine
Geriatrics
Correctional Health Care
Certified Medico- Legal Death Investigator, NYSACCME
Fellow, American College of Osteopathic Internists
Professional Experience:
Internal Medicine/Geriatrics practice in Elmira, N.Y. 1989 – 2019
Medical Director, Chemung County Sheriff's Office, 1996 – 2021
Medical Director, Bethany Nursing Facility, 2007 – 2019
Chemung County Coroner, 2010 – present
Major, Medical Corps, USA
Program Director, Internal Medicine Residency, Arnot Health, 2012-2015
Assoc. Director of Medical Education, Arnot Health, 2015 – 2019
Associate Professor of Medicine, LECOM, 2019 – present
My wife Cathy and I moved from Long Island to Elmira in 1988. Most of my hobbies occur outdoors. I wanted to live on a piece of property large enough to allow me to pursue some of these interests which include bowhunting and training English Sringer Spaniel field trial dogs.
In 2010, Chemung County was in search of some new coroners. I was appointed in 2010, along with 3 other physicians, and have continued in office since that time. After being appointed I immediately joined NYSACCME and availed myself of their many excellent educational programs which prepared me extremely well for the position.
I have two children and one grandchild. Love spending time with family. It is a great honor for me to serve on the NYSACCME Board.
Terri Haskins
Ontario County
John C. Prindle, MD - At-Large
Broome County
Albany Medical College, Albany, NY, Graduated 1966
Wilson Memorial Hospital, Johnson City, NY, Rotating Intern 1967
U.S. Army Medical Corp., Vietnam 8th Field Hospital, ER
Physician in Charge 4th Artillery Group, Group Surgeon Fort
Bragg, NC, General Medical Officer, Captain, 1967-1969
Lisle Medical Office, Lisle, NY, Family Practice, 1969-1972
Wilson Memorial Hospital, Johnson City, NY, Emergency Medicine, 1972-1978
Chenango Bridge Medical Group, Binghamton, NY, Family
Practice 1978-1997, Medical Director / Chair of Medical Group,
Guthrie Clinic Inc., Binghamton, NY, Family Practice & Regional
Medical Director, 1997-2000. Change in ownership, operated by
UHS of Johnson City then Lourdes Hospital of Binghamton.
United Medical Assoc., UHS of Johnson City, NY, and Lourdes
Hospital, Binghamton, NY, Family Practice, 2000-2009
Broome County, Coroner, 1985-Present
N.Y.S. Medical Society, Broome County Medical Society,
Member, 1966-Present
MedNet Ltd, Binghamton, NY, Member & CEO, 1992-1999
DMORT (Disaster Response Team under NDMS), Physician / Member, 1995-2005
Retired from practice in 2009 and enjoying semi-retirement by
running a small sawmill and cutting occasional timber.
Jennifer J Prutsman-Pfeiffer, PhD
Wyoming County
Jennifer grew up with an early interest in forensic and anatomical sciences and graduated salutatorian from Cattaraugus Central School. She pursued a Bachelor's degree at Wells College in Aurora, NY with specialization in Anthropology, Environmental Science, and Economics. An internship in her senior year with then Cayuga County Coroner-Forensic Pathologist-Auburn Memorial Hospital Laboratory Director – Dr. Janice (Pat) Ross allowed Jennifer to observe her first autopsy and career possibilities in a pathology laboratory a pivotal point, since Jennifer had been accepted to the University of Tennessee at Knoxville to pursue a Master's Degree in forensic anthropology. Eventually roads led her back to Buffalo, NY to work at Roswell Park Cancer Institute as a Pathologists' Assistant, a job title she still holds at the University of Rochester Medical Center. Jennifer obtained her PhD in Anthropology from the State University of New York at Buffalo, serving as the Director of the Comparative Primate Anatomy Laboratory while taking classes and researching the environmental uptake of trace elements in modern human bone from hip replacement surgery patients.
Jennifer has worked far and wide in New York State as a Forensic Anthropologist since 2000, ranging from working on recent cases and cold cases to lecturing and teaching professional development workshops for law enforcement, coroners/medical examiners, and attorneys. She is a former member of the Disaster Mortuary Operations Response Team assisting with identification of victims in New York City after 11 September 2001. She has taught criminal justice, death investigation, forensic science and forensic anthropology at many institutions of higher learning in western New York, and teaches forensic pathology for the Forensic and National Security Sciences Institute at Syracuse University. Jennifer is a Fellow of the American Academy of Forensic Sciences and American Association of Pathologists Assistants (American Society of Clinical Pathology board-certified), a Lifetime Member of the American Association of Physical Anthropologists, and a Member of the Society of Forensic Anthropologists. In 2014 she was appointed to Wyoming County Coroner and was subsequently elected.
Michael Sikirica, MD
Rensselaer County
Michael J. Speer - At-Large
Sullivan County
Resides: White Sulphur Springs, NY
Married 44 yrs. to Debbie Morelli Speer
Son, Ryan and daughter, Carly
Graduated from Monticello High School, class of 1972,
Currently working for The Resnick Group as Controller and Safety & Compliance Officer
Former 1st Vice President of First Nationwide Bank, former
Chief Financial Officer of a bottled Spring Water Company
Coroner of Sullivan County since 1997
Past Chief, White Sulphur Springs Fire Department
Past Exalted Ruler of Monticello Elks Lodge #1544 & Life Member
Past Treasurer of the White Sulphur Springs Fire District
Past Treasurer of the Monticello Fire Department
Honorary Member of the Monticello Fire Department & Life Member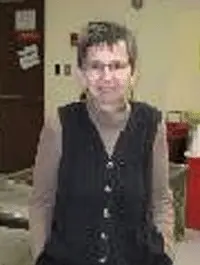 Dianne R. Vertes, PhD, MD
Erie County
Dr. Vertes, a board-certified forensic pathologist, is the Deputy Chief Medical Examiner at the Erie County Medical Examiner's Office (ECMEO) in Buffalo, New York. The ECMEO offers its services to coroners in adjacent Niagara, Chautauqua and Cattaraugus counties. Dr. Vertes is a relative newcomer to New York state, moving to Buffalo in 2003 from the Bay area in California where she practiced in both coroner's and medical examiner's offices. Here in New York, Dr. Vertes quickly became involved with NYSACCME and is happy to serve as the Executive Secretary; she has also hosted a meeting and spoken at several conferences. Dr. Vertes is an active participant of numerous committees and organizations at the county and regional level involved with mass fatality preparedness, forensics and ethics and child death review. She collaborates with Mercyhurst College in Erie, Pennsylvania in forensic anthropology projects. Dr. Vertes is an adjunct faculty member at the University of New York at Buffalo and enjoys teaching in the classroom and around the autopsy 'table'.
Gregory S. Oakes, Esq.
Oswego County
Gregory S. Oakes is the District Attorney and Coroner for Oswego County, a position to which he was first elected in 2011. Oakes has served as a full-time prosecutor since 2001, and he has prosecuted numerous homicides and special victims cases in his career. He is a graduate of Boston College Law School and Elmira College.
Robert J. Bready, D-ABMDI
Special Director
Robert is currently the Chief Investigator with the Dutchess County Office of the Medical Examiner.  Robert has been an MLI since 1991.  He earned a Master of Forensic Science Degree from the University of New Haven, CT in 1996 and a Bachelor of Science from the State University of New York College of Environmental Science and Forestry.  He has been a member of NYSACCME since 1997 and serving on the board since 2000 representing the death investigation members.  He also retired as a Lieutenant Colonel from the New York Army National Guard.
In addition to his Master's Degree, Bob is Certified by the American Board of Medicolegal Death Investigators, and professional associations include membership in the American Academy of Forensic Sciences, The Military Officers Association of America, and many other organizations.  Bob has presented locally and nationally and has numerous professional publications.
Bob credits this organization with increasing his knowledge, awareness and in particular dealing with grieving families.  Bob's mantra is his first responsibility is to the deceased and assisting the doctor in determining Cause and Manner of Death, but his second priority, which often takes far more time and can be more important, is dealing with and assisting the families at one of the worst times in their lives.
Joan M. Burke, LFD, CTBS
Special Director
State University of New York, Canton – Mortuary Science, Graduated 1987
Advisory Board Member – Mortuary Science, 2010 – Present
NYS Licensed Funeral Director, 1987 – Present
Manager of Cleveland-Spink Funeral Homes, Watertown,
Sackets Harbor, Chaumont, NY, 1987 – 1989
Funeral Director – Whelan Brothers Funeral Home, Camillus NY, 1989 – 2000
Pathology Assistant / Autopsy Assistant, Crouse Hospital, 1993 – 1996
MTF Biologics (Tissue Donation), 1996 – Present
Certified Tissue Banking Specialist
Associate Director of Birth Tissue Donation
Funeral Director Liaison for Organ / Tissue Donation
Medical Examiner / Coroner Liaison for Organ / Tissue Donation
NYSACCME since 1996
NYSACCME Board Member representing Organ / Tissue Donation since 2009
Home is Onondaga Hill, Syracuse, NY, has three grown children, two grandchildren and growing.
Tami Greenwood
Madison County